The Terraces
Ideal for a break between two meetings or before setting off to explore the city,
these shady relaxation areas are there for your comfort.


The Terrace Services

You can thus breathe in the pure Vichy air while enjoying a healthy meal.
You can also make the most of a beautiful day to savour a cocktail, enjoy a cup of tea or sample an ice cream from our Lounge-bar.


Waiting for a taxi? Do you have a few minutes spare before leaving for your meeting?

Wait in peace on our ground floor terrace.
A second, more sheltered terrace on the first floor is the place to work,
make a call or simply enjoy the sunshine and pure, fresh Vichy air.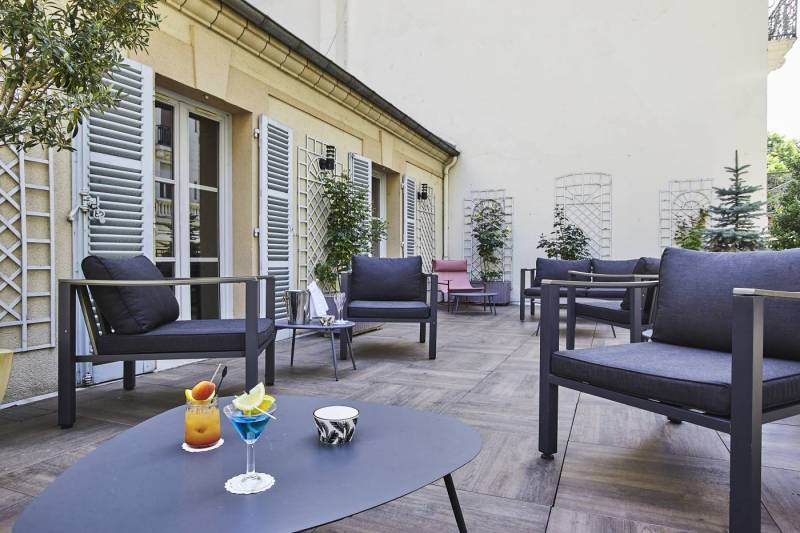 3